CMBA will be using our social media accounts to communicate news and updates.
To stay up to date, please follow us on these accounts:
---
CMBA Diamond League Players Announced!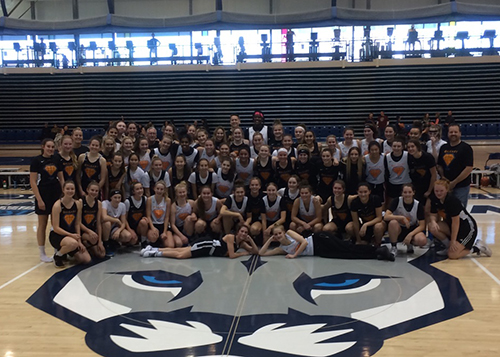 ---
2021 - 2022 Fall Season
There are new health restrictions, however indoor youth sports can continue, the CMBA League is moving forward this fall under these new Alberta health regulations. Please refer to this Alberta government health link for more information.
https://www.alberta.ca/covid-19-public-health-actions.aspx
Youth (under 18) sport, fitness, recreation and performance activities (Sept 16)
Indoor group classes, training, and competitions are permitted, but participants are required to:

screen for symptoms
maintain 2 metres distancing, except youth while engaged in physical activity
wear a mask, except youth while engaged in physical activity

Spectator attendance is restricted to 1/3 fire code capacity, attendees are limited to a single household or 2 close contact if living alone and must be masked and maintain 2 metres physical distancing.
CMBA is where youth basketball begins!

We have fun and competitive basketball leagues!

We promote lifelong, love of the game!

We have training for coaches and referees!
---